DaddyHood Dadathlon
DaddyHood Dadathlon is a celebration of the movement to create more opportunities for fathers to spend active time with their children.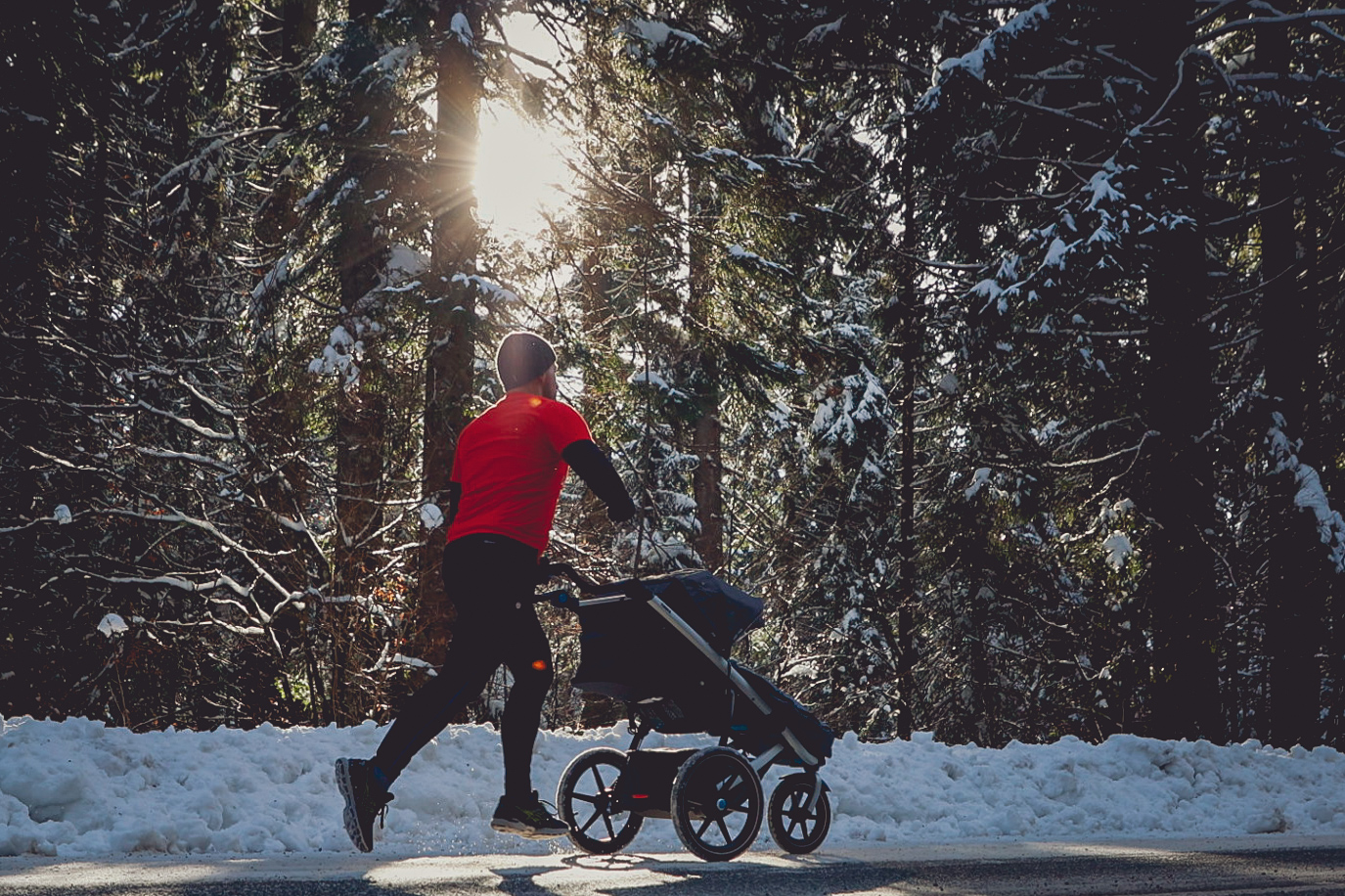 What is it about?
It is a one-of-a-kind event that consists of a group of three races covering three different sports disciplines, each taking place at a different time during the year. The unique thing about this sports event is that participants are dads and their kids.
 The different events are:
17-24/ 4: Running with kids (strollers allowed)
20-27/6: Cycling with kids  (bike trailers or a child seat allowed)
19-26/9: Trekking with kids  (carrier backpack allowed)
The 2021 edition is held virtually and to allow flexibility to participants, registrations for the full set of races will remain open until the last day of the final race, 26 September.
Who is it for?
 The races are conceived for individual teams (one father with his child/ren). It is possible to team up with other fathers and their children, to motivate each other and have even more fun, but each team member will have to complete the full distance of the race.
How it works?
Participants can choose to take part in only one or two races, but to complete the full DaddyHood Dadathlon, they will need to compete in all three races/disciplines.
There are three different distance levels at which participants can compete, depending on their capabilities and ambitions:
Bronze level – Running 3k, Cycling 7 k, hiking 2 k
Silver level – Running 7k, cycling 15k, hiking 5 k
Gold level – Running 15k, cycling 30k, hiking 10.
The main goal is to complete the chosen level in each of the races, while bonding and having fun. There will be a leader board available to track the times but the prizes will be awarded to the team who will make the most attractive and most inspiring pictures or videos and post them online, tagging @daddyhoodeurope #DaddyHoodDadathlon.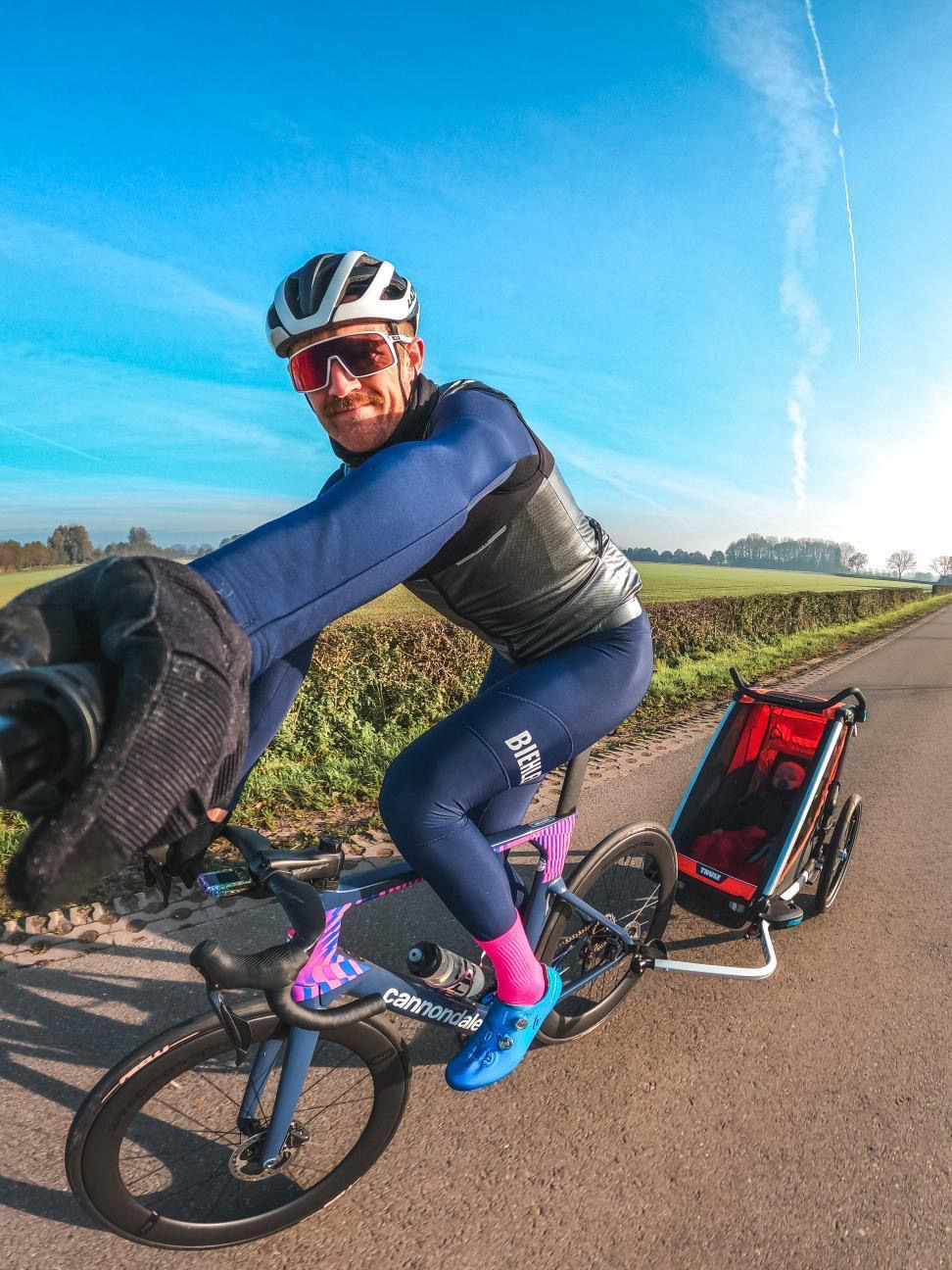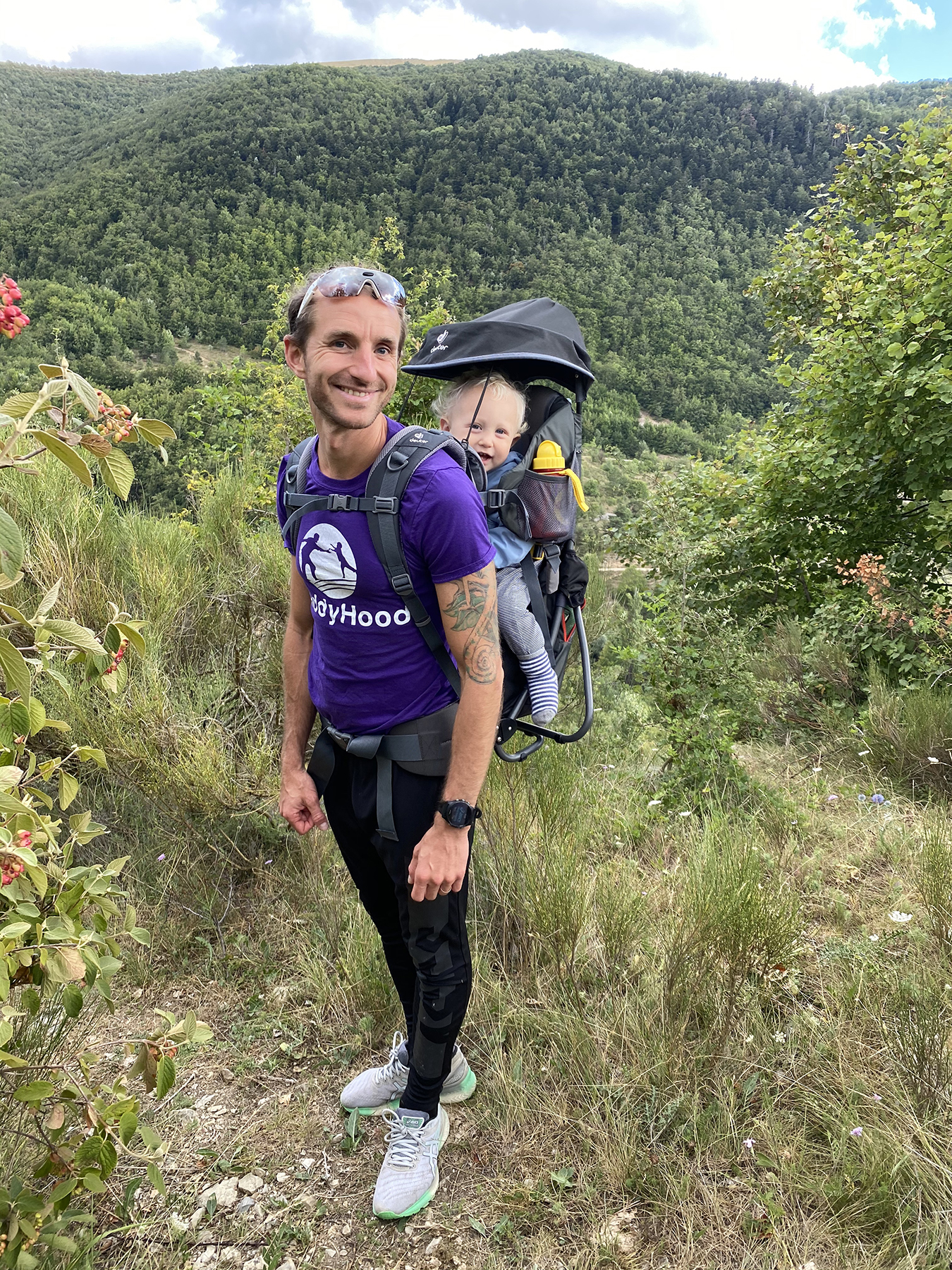 We encourage participants to complete each race during the time windows specified above, however, those who missed a time window can catch up and retroactively upload their results. In this case, they will not enter the prize draw for each race.
Registering for the individual race is also possible, but it is in the spirit of the event that bonding with children and joint physical activity outdoors takes place over the course of the year and across disciplines, so we encourage everyone to register for the full Dadathlon.
We understand childrens' needs. It is allowed to stop your tracking device to take a break – keep in mind that your and the comfort of your kids is the most important.
You have babies or toddlers?
To make sure you and your child are safe during the race, use strollers for running, a bicycle child seat or bike trailers for cycling and a carrier backpack for hiking.
Note!
We are not responsible for any kind of injuries or accidents.
Take all necessary precautions when doing sports with kids and think about safety.
Remember this race is not about speed but bonding and having a healthy and fun time together.